Your financial gift goes directly back to your community.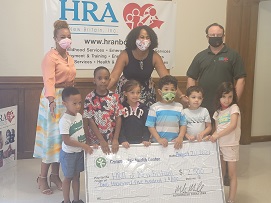 HRA's funding comes mostly from the government (federal, state, local) and various foundations, but this doesn't cover everything. We couldn't do it all without your generosity.
Contributions can be made online or by mail. HRA is a 501(c)(3) non-profit corporation—all donations are tax-deductible. Thank you!
---
Donate Online
Use the button below to donate securely online to HRA of New Britain, Inc.
---
Donate by Check
Send a check, made payable to:
Human Resources Agency of New Britain, Inc.
180 Clinton Street
New Britain, CT 06053
To support a specific program or service, please tell us which one(s) with a note.
Donate Goods
To donate technology, office furniture, or other goods that fit our programs & services, please use the contact form:
Contact Us
Phone: (860) 225.8601