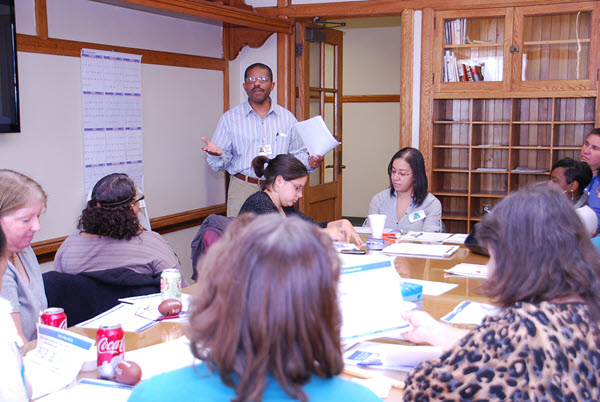 The Federal Deposit Insurance Corporation (FDIC) multiple-session workshop Money Smart for Young People teaches basic financial education to those who want to learn how to manage their money.
These One-Hour Workshops:
Are strongly recommended for those who want to learn to manage their money
Include real-life exercises and examples
Are offered at various times and locations
Are available in classroom and online
Are available in English and Spanish
These services are offered free of charge to residents who are under 80% of the Local Area Median Income. All information is strictly confidential.
Email David McGhee to Get Started ›
Success Stories
Since the FDIC Money Smart Training began in 2011, more than 800 people have completed the class. By the end of this workshop participants have resolved former financial problems and are making plans for a financially stronger future. Many are looking to start an IDA Matched Savings Account and planning for a new career.
For more information on the Money Smart Workshop, visit the FDIC website.
Program funded by the American Savings Foundation, United Way of Central and Northeastern CT, and United Way of West Central CT.