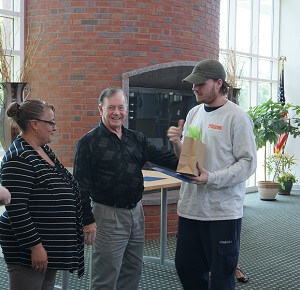 Preparing youth for higher education and employment since 2009.
Train for careers in growing demand! Qualified out-of-school youth aged 18-24 can get free certifications. All certifications include career competency and career development training, relevant paid work experience, and 1:1 staff support including job placement assistance.
Call one of the locations below to learn more or enroll. Walk-ins also welcome.
Career Jobs for Youth FlyerYouth Community Health Worker Training Flyer
Certificate Programs
Allied Health Training
CNA, Emergency Medical Technician (BASIC), Medical Billing & Coding, Patient Care Technician, Pharmacy Technician, Phlebotomy, Veterinary Technician & more
Average annual wage: $22,461 - $44,952 ($11-$22/hour)
Average annual wage: $36,000 (just under $15/hour)
SNAP recipients receive free training at Capital Community College
General Equivalency Diploma (GED)
Graduation from the Manufacturing Training Program at Manchester Community College

Graduation from the Manufacturing Training Program at Manchester Community College
Success Story
Erika knew what she wanted to do but she didn't know how to get there. She wanted to become a Personal Care Technician but was unemployed and couldn't afford the training. A friend heard about HRA's Youth Employment Services and suggested she come here for help.
Working only part-time jobs since graduating from Plainville High School in 2010, Erika was shy, confused and needed some direction. HRA's Employment Services professionals conducted career assessments and confirmed that her goal to become a Personal Care Technician would be a good fit for her so they helped her develop a career plan. Next they arranged for Capital Workforce Partners (CWP) funding to pay for her training at Tunxis Community College.
Becoming a Personal Care Technician requires successful completion of three courses: Phlebotomy, EKG and Oximetry, and the Certified Nursing Assistant (CNA) course. It took Erika about 1.5 years, but she never missed a class and excelled in all three courses. She became a Certified Phlebotomist and completed an internship at the UCONN Medical Center. In September 2018 she received two job offers and accepted the Hospital of Central CT Nursing Technician position because it offers the most opportunity for growth.
For More Information, Visit:
Program funded in part by Capital Workforce Partners and are approved programs under the U.S. Department of Labor Workforce Investment Act.